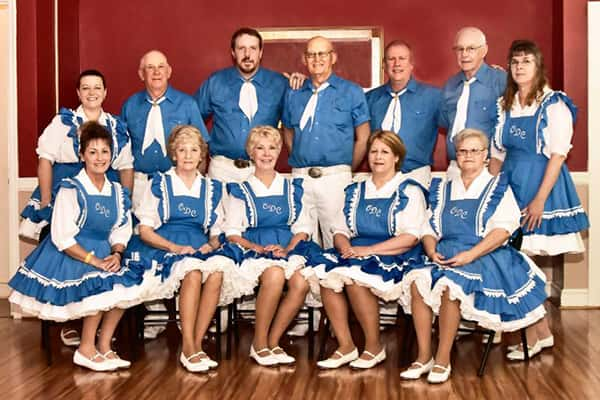 Courtesy Photo: The Old Dominion Cloggers will accompany the bands during the "Music in the Park" program at SML State Park this summer. The Cloggers have performed in many eastern states, as well as cruise ships.
Bluegrass bands will be accompanied by The Old Dominion Cloggers
Bluegrass bands are featured during "Ray Judd's Music in the Park" program this summer at Smith Mountain Lake State Park.
The bands will be accompanied each month by the Old Dominion Cloggers, who have performed in many eastern states, as well as cruise ships.
The dance group was formed in 1991 and performs a combination of freestyle flat-footin' and clogging steps, according to manager Marjorie Richards. Parts of the routines may be recognized from square dance calls.
"We enjoy meeting new people and having the opportunity to make new friends and return year after year," Richards said.
The summer music series begins on Saturday, May 25 with Robert Tilley and The Hardtimes Band, which will perform classic country and traditional bluegrass songs.  The band members have been performing together for years in North Carolina and the Virginia region.
On tap for the rest of the summer are The Country Boys on June 22, The Wildfire Band on July 27, and Two Young, Two Old on Aug. 24.
The performances are scheduled for every fourth Saturday at 8 p.m. at the state park beach pavilion. Cost is $5 per person with children under 12 admitted free. Folding chairs are suggested.
Soft drinks, food, snacks and ice cream will be available for purchase.
The summer music program is sponsored by the Friends of SML State Park.
For more information, contact the park at 540-297-6066.