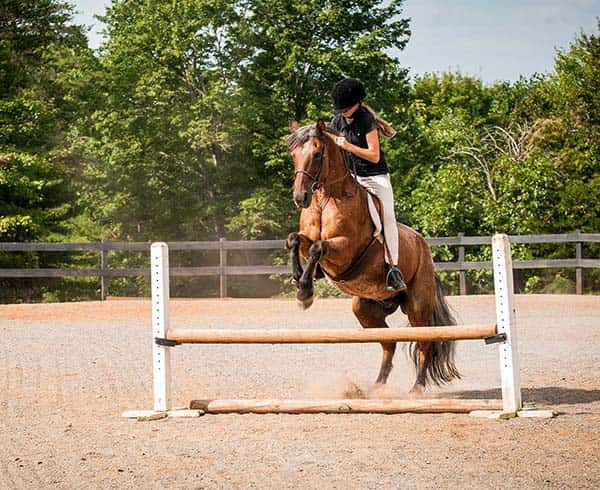 Courtesy Photo: The Franklin County Equestrian Club is seeking competitors to participate in the Open Horse Show, which will kick off the Franklin County Ag Fair in September.
Franklin County Equestrian Club seeking competitors
The 2019 Franklin County Agricultural Fair will kick off with the Franklin County Open Horse Show on Saturday, Sept. 14.
The horse show, organized by the Franklin County Equestrian Club, is seeking competitors to participate in this year's event, which is sanctioned by the Blue Ridge Horse Force and the Franklin County Equestrian Club.
Competitors do not need to be a member of either organization to participate.
The show will feature 76 competitive classes with ribbons awarded for first through sixth place. Championship and Reserve Championship will be awarded in English, Hunter, Ranch, Western, Walking/Racking and Gymkhana – Youth & Adult Divisions.
Entry fees are $10 per class. A list of rules and registration information are available at www.FCAgFair.com/entertainment/horse-competition.
"Throughout Franklin County's history, horses have been a majestic feature of our rural landscape," said David Rotenizer, director of Tourism for Franklin County. "Whether used to work farms or provide competitive and recreational riding opportunities, horses are a mainstay in our community. The horse show is a fitting way to kick off the agricultural fair."
The open horse show will be held at Shadow Ridge Stables, 10120 Booker T. Washington Highway in Wirtz, on Saturday, Sept. 14. Spectators are invited to attend the free shows, beginning at 10 a.m., and encouraged to bring a lawn chair.
For more information about the fair, visit FCAgFair.com, call 540-483-3030 or email info@FCAgFair.com.