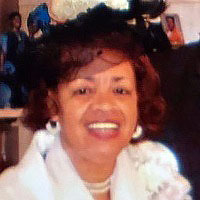 Joan J. McDaniel Stewart
A Henry County woman died in a single-vehicle crash on Route 58 in Pittsylvania County on Thursday, July 3.
Joan J. Stewart, 70, of Cascade was traveling west on Route 58 in a 2015 Toyota Venza when the vehicle ran off the right side of the roadway, struck a ditch, overturned and then struck a building, according to Sgt. Rick Garletts with the Virginia State Police.
Stewart was wearing a seatbelt and was transported to Roanoke Memorial Hospital, where she later died.
The crash occurred at 10:36 p.m. on Route 58, near Route 51 in Pittsylvania County.
Virginia State Police Trooper B.J. Hylton is in charge of the investigation.