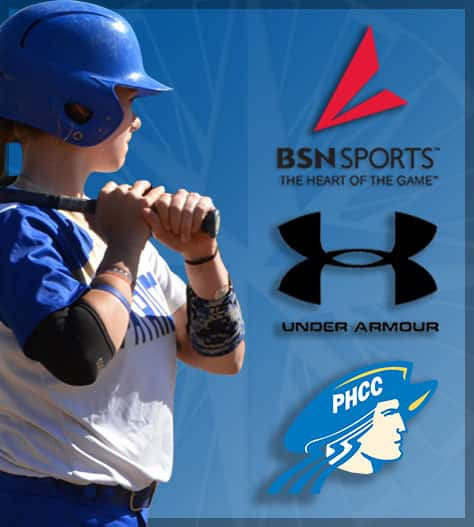 The partnership will provide apparel, discounts and rewards to all of PHCC's student athletes
The Patrick Henry Community College athletic department is entering into a partnership with Under Armour through BSN SPORTS to supply all the college's collegiate athletic apparel and equipment for the next five years.
"I'm thrilled to announce this partnership with Under Armour and BSN Sports," said PHCC Athletic Director Brian Henderson. "This partnership will allow us to outfit our teams in elite athletic apparel, while pairing the PHCC Patriots brand with two of the most recognizable brands in their respective industries — Under Armour and BSN."
The agreement includes numerous incentives in the form of discounts and rewards, along with yearly Under Armour promotional products and marketing package.
"Our goal is to give our student athletes the best experience possible," Henderson said. "This partnership will help us continue our pursuit of that goal."
Founded in 1996 by former University of Maryland football player Kevin Plank, Under Armour is the originator of performance apparel – gear engineered to keep athletes cool, dry and light throughout the course of a game, practice or workout.  For more information on UNDER ARMOUR, visit www.underarmour.com.
BSN SPORTS is the leading marketer, manufacturer and distributor of sporting goods apparel and equipment. A division of Varsity Brands, BSN SPORTS markets and distributes its products to over 100,000 institutional and team sports customers in colleges and universities, middle and high schools, and recreational programs throughout the United States via catalog, e-commerce and direct sales.
Focused on providing game-changing solutions through local partnerships, multi-brand selection and one-stop shopping for equipment and uniforms, BSN SPORTS' more than 2,000 employees have been helping elevate participation in team sports since 1972. For more information about BSN SPORTS, visit www.bsnsports.com.