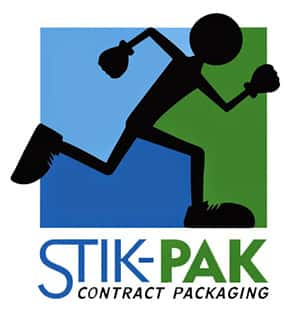 Company to construct 100,000-square-foot manufacturing facility, creating up to 60 new high-paying jobs over six years
 Franklin County and Stik-Pak Solutions broke ground on a $14.3 million project in the new Summit View Business Park that will create 50-60 new jobs over six years.
The contract packaging company, a subsidiary of M&H Holdings, will move from its current location in the Franklin County Commerce Center to a new 50,000-square-foot facility on 8.8 acres by mid-2020. Including 35 current employees, Stik-Pak will employ 85-95 people when the facility expands to 100,000 square feet within six years.
"This is an example of how an existing business can be successful and continue to create jobs and investment in Franklin County," said Cline Brubaker, chairman of the Franklin County Board of Supervisors. "We're delighted to help Stik-Pak grow with a strong workforce, great business climate and now a marque project like Summit View Business Park that is accommodating the company's growth while redefining our economic future."
"We congratulate Stik-Pak for their confidence in Franklin County and commitment to build our future together, Brubaker added. "With ValleyStar Credit Union's new administrative campus also under construction, we anticipate even more interest in Summit View to create jobs and investment opportunities for our residents."
Solution Matrix, a sister company of Stik-Pak Solutions, chose Franklin County for a new headquarters and manufacturing facility in 2010. Stik-Pak was formed in 2015 and housed in the existing building to provide contract packaging in a variety of flexible pouch options. The company serves the food industry and is SQF 2 certified, FDA registered and certified USDA Organic.
Stik-Pak's new jobs will pay an average annual salary of $45,760 plus benefits, which is significantly higher than current prevailing wages and benefits in the county.
"Franklin County has been a great location and partner to our first company, Solution Matrix, and now Stik-Pak Solutions," said Kennon Marshall, chief operating officer of M&H Holdings and Stik-Pak Solutions. "We know that we can accelerate the growth of Stik-Pak here because of the good business climate, market access, and strong workforce."
"Summit View is an exciting and visionary venture for Franklin County and we're glad to be part of it," added Rick Sell, president of Stik-Pak Solutions. "This is an ideal location to grow."
In addition to numerous business and industrial sites, the 550-acre business park eventually will include pavilions, athletic fields, BMX bicycle course, festival area, tourist visitor center and multi-use trails.