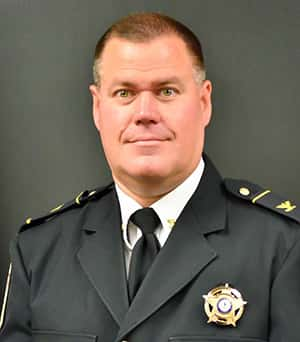 Henry County Sheriff Lane Perry
Lane Perry has been re-elected to his fourth term as Henry County Sheriff.
Perry won 54 percent (7,287) of the vote with his opponents John Cassell receiving 42 percent (5,683) and Jerry Farmer receiving 5 percent (625), according to unofficial returns.
Across the state, Democrats are now in control of Virginia government for the first time in more than 20 years.
Locally, however, Sen. Bill Stanley easily defeated challenger Sherman Witcher, garnering 76 percent of the vote.
All three Republican delegates also won re-election. Charles Poindexter ran unopposed, while Danny Marshall won 69 percent of the vote against Eric Stamps (D) and Les Adams received 77 percent of the vote against Dustin Evans (L).
On the Henry County Board of Supervisors, Debra Parsons, Tommy Slaughter and Ryan Zehr all ran unopposed.
And school board members Terri Flanagan, Teddy Martin II and Francis Zehr ran unopposed. However, Cherie Joyce Whitlow received 69 percent of the vote for the member-at-large school board seat, defeating Shelira Morrison.