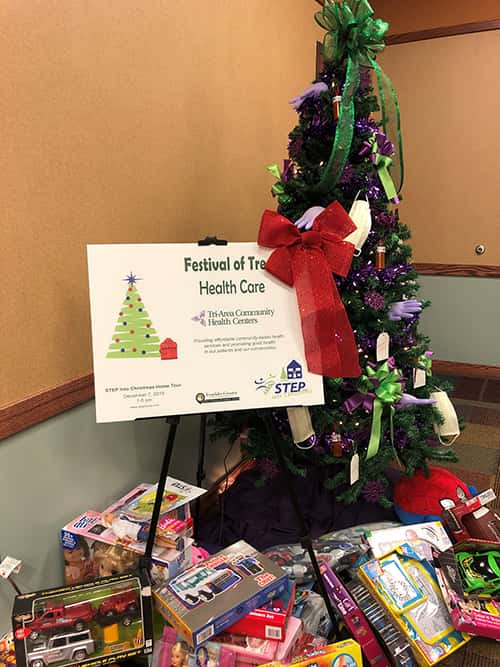 Courtesy Photo: Tri-Area Community Health Center collected the most gifts under its tree to "win" the contest.
Tri-Area Community Health collected the most with 77 toys
The Festival of Trees at The Franklin Center collected 433 toys for We Care of Franklin County to give to children in the community.
As a new attraction added to the "STEP Into Christmas" Home Tour this year, the Festival of Trees featured 10 Christmas trees decorated by local nonprofit agencies and housed at The Franklin Center.
Visitors were encouraged to vote for their favorite tree by placing a new, unwrapped toy under it. Nonprofits participating included the Bernard Health Care Center (better known as the Free Clinic), Blue Ridge Association for Sickle Cell Anemia, Disability Rights and Resource Center, Helping Hands of Franklin County, Henry Fork Service Center, Faith Network, Franklin County Family Resource Center, Franklin County Historical Society, Southern Virginia Child Advocacy Center, and Tri-Area Community Health Center.
The tree with the most toys underneath was Tri-Area Community Health Center with 77 gifts.