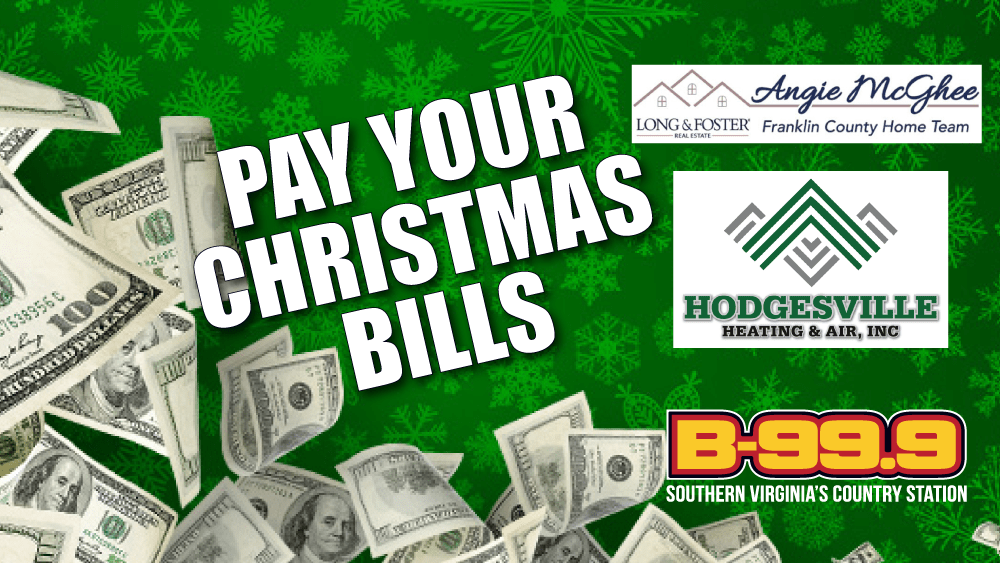 B99.9 FM has teamed up with Angie McGhee Franklin County Home Team, & Hodgesville Heating and Air  to help get your holiday bills paid.
Enter Your Keyword Here:



Your chance to $1,000 cash! Two $1000 winners every week!
Listen for the contest keyword at the top of the hour at 10am and 2pm!
Then enter it at b999fm.com for a shot to win $1,000!  
This is a Nationwide Contest