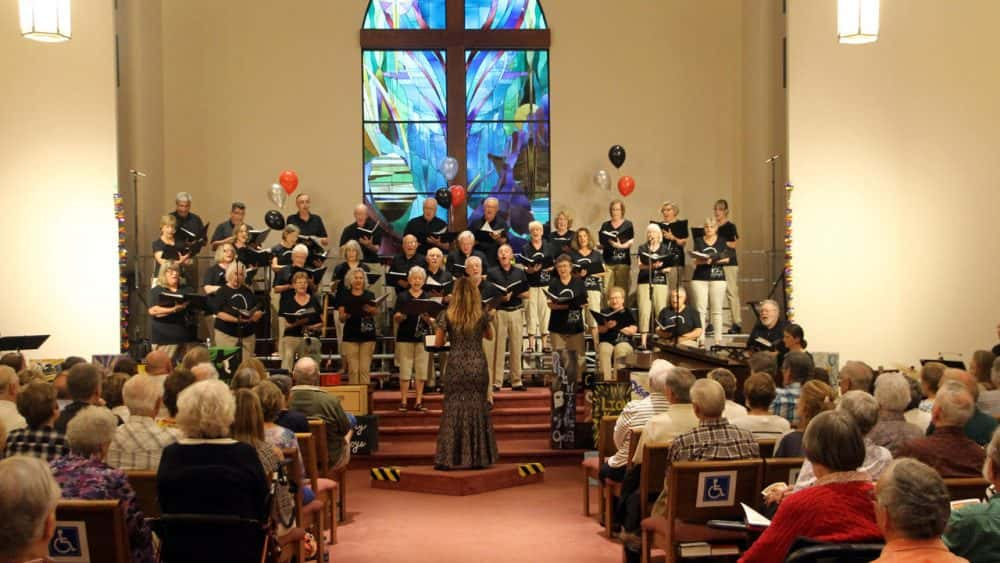 The Smith Mountain Arts Council invites vocal artists to join the Lakeside Singers for its spring concert season. Interested vocalists are welcome to come to an organizational meeting at Trinity Ecumenical Parish, 40 Lakemount Dr, Moneta, VA 24121, on March 3, 2020, at 6 pm. This meeting is a potluck supper where singers may sign up and pick up the season's music.
Rehearsals for the season will be held each Tuesday evening at Trinity at 6:30 pm.
The spring concerts will be held on June 5 at 7 pm and on June 6 at 3 pm.
The Lakeside Singers performs popular and traditional music and has been a vibrant cornerstone of the arts scene at Smith Mountain Lake since 1989. Melia Garber, a piano instructor at Hollins University, is the Singers' director, now in her third year.
Questions? Please contact Karen DeBord for details and further information, at debordk@gmail.com.