Halloween Happenings in Your Town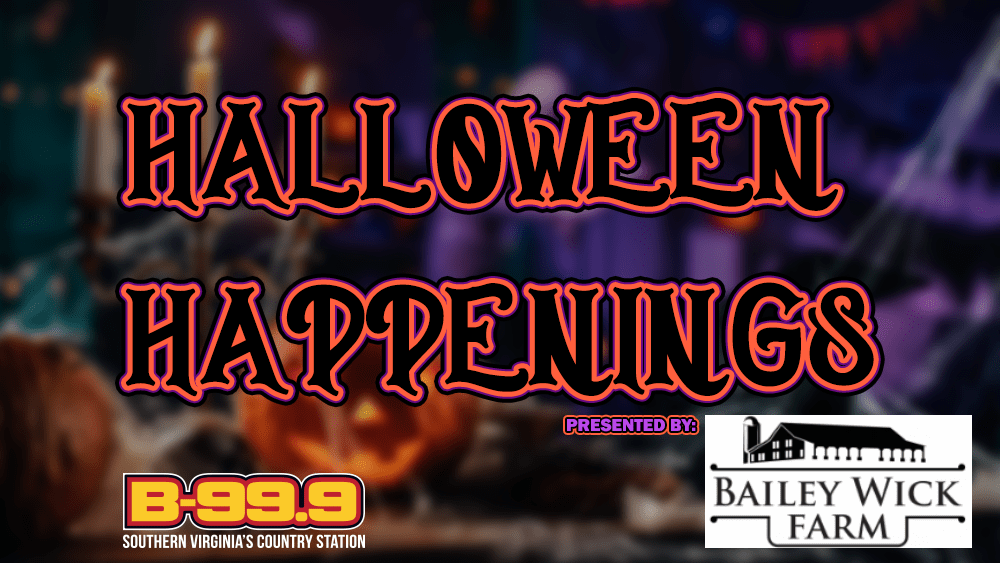 It's Spooky Season, and B-99.9 has found the Sweetest Supernatural Events for the Season.
Here are our Top Picks for the 2021 Season:
1. Fincastle, VA: Flashlight Corn Maze @ Bailey Wick Farm

Bailey Wick Farm Corn Maze holding its first flashlight corn maze beginning on the night of Saturday, Oct 2nd from 7pm-10pm. Gates open at 6:30pm and last entry is 9pm.

If a person interested in the flashlight maze wants to also enjoy the daytime activities prior to closing at 6pm, cost is $12 and they can stay on the farm until the flashlight maze begins.
Concessions and music will be available all evening. Come out and bring your friends for a night of fun at Bailey Wick Farm Corn Maze.
Bailey Wick Farm Corn Maze will be continue to be open every Saturday and Sunday in October and hopefully early November if weather permits. Stay tuned and visit Bailey Wick Farm Corn Maze Facebook page for updates and information on special events.
No pets allowed
Want a chance to win some tickets to the Corn Maze? Click Here to Enter!
2. Rocky Mount, VA : 2nd Annual Scarecrow Trail

Free to Public
If you've walked through the Historic District of Franklin County recently, you may have noticed a few…visitors standing around.  A map of the scarecrows can be found here.
While you're exploring keep your eyes out for B99.9's Scary Underwood! If you snag a photo let us know by tagging us on social media!
3. Danville, VA: Market Monster Mash Dash

Fri. Oct 29, 2021 (6-8 PM)
Pre-Registration: $25
Day-of-Registration: $30
There will be a Monster Mash Dash in Danville this October! This Glow Run / Costume Contest is sure to be a spectacle! Costumes are highly encouraged, and prizes include not only a trophies and medals, but also Pumpkin Pie! I'll take the pie, and leave out the dashing – I only have to be faster than the person behind me…right?
4. Floyd, VA: Back to the 80s Halloween Party
Sat. Oct 30, 2021 (8 PM)
Ticket Event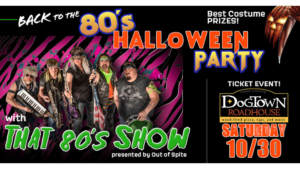 Floyd's favorite Dogtown Roadhouse is hosting a 80's-Themed Halloween Party. There will be live music, drink specials, and (of course) a costume contest!
5. Floyd, VA: Spooktacular Gala at Chantilly Farm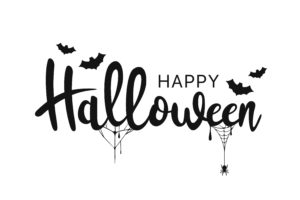 Tues. Oct 26 (5-8 PM)
Free to Public
This family-oriented tradition takes place every October at Chantilly Farm. Enjoy some refreshments, good company, and have a chance to show off your costume!
6. Martinsville, VA: Mayodan Arts Center – Halloween Light Décor

Sat. Oct 30 (2:00 PM)
The Mayodan Arts Center is hosting a Halloween Crafting event that is open to all ages. Participants will create their own Halloween-Theme glass block light – an excellent porch substitute if you hadn't quite made it to the Pumpkin Patch yet.
7. Rocky Mount, VA: Ippy's Halloween Party

Fri. Oct 29 (9 PM – 1 AM)
The Mended Fences Band will be performing all night long at Ippy's Restaurant in Rocky Mount, VA. This act was voted "Best Band" in the Smith Mountain Laker in 2018 so it's sure to be a blast!
8. Roanoke, VA: Murder Mysteries
Sun. Oct 10 (6 PM)
Wed. Oct 20 (6 PM)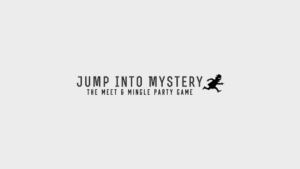 Leave the kids at home and make some new friends at Well Hung Vineyard's Murder Mystery Dinner . This role-playing event on Sunday, October 10th, will keep you guessing as you try to solve a murder. If Sunday doesn't work for you, you could check out Twisted Track Brewpub's Halloween Murder Mystery on Wednesday, October 20, 2021.
9. Collinsville, VA: Trunk or Treat
Wed. Oct 27 (6-8 PM)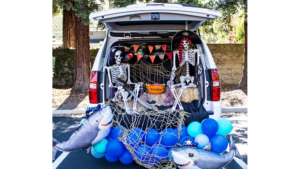 Stone Memorial Christian Church (SMCC) is hosting this year's Trunk or Treat  on Wednesday, October 27th from 6-8 PM. This event is Tentatively Scheduled with no rain-date announced.
10. Ridgeway, VA: Trunk or Treat
Sat. Oct 30 (5-7 PM)
Horsepasture Volunteer Fire Department is hosting this year's Trunk or Treat  on Saturday, October 30th from 5-7 PM.
Special Thanks to Bailey Wick Farm
Stay Spooky!