The Original Country Gold with Rowdy Yates
Sunday -- 07:00 PM - 11:59 PM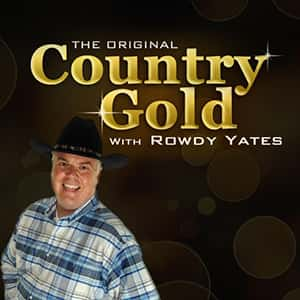 Rowdy Yates was born in Ft. Worth, Texas, and is the son of the legendary Texas radio newsman Joe Holstead. Rowdy never gave much thought to any other job. With the exception of a two-day career at a Sonic Drive-In, radio is just about all he has ever done. Using a green hairbrush as a microphone, the family Magnavox and a Glen Campbell album, Rowdy was 'spinning wax' from an early age.
After getting his real radio start in Denton, Texas, at 15 years old, Rowdy's travels took him to exciting places, like Bryan-College Station, Texas; New Orleans, Louisiana; Oklahoma City, Oklahoma; and Houston, Texas.
Rowdy has been nominated three times for Disc Jockey of the Year. He is a 2013 Academy of Country Music Award radio winner and the youngest inductee into the Texas Radio Hall of Fame.
The program highlights music from Urban Cowboy to Hot Country. Each hour includes country hits from the mid '70s to the mid '90s.