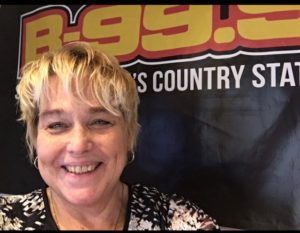 MONDAY to FRIDAY -- 10:00 AM - 03:00 PM
Country stars like Luke Bryan, Reba McEntire, Keith Urban Alan Jackson, and more are offering "Once in a Lifetime" VIP experiences, including flyaways, VIP concert packages, exclusive merch, and more.
The festivities are a benefit for the First Responders Children's Foundation, raising money for scholarships and mental health services for kids who have lost a parent in the line of duty.
The Parade of Trees will be on display through January 10, 2023, and bidding for the "Once in a Lifetime" experiences is open through the same day.  Go here to find out more! https://tinyurl.com/mry6wnz2 
Alan Jackson's acceptance speech at the 2022 CMA Awards is touching.
This performance by Patty Loveless with Chris Stapleton gave me chills!!
Cole Swindell and JoDee Messina!!
Here is the complete list of the 2022 CMA Award winners:
Entertainer of the Year
Luke Combs
Female Vocalist of the Year
Lainey Wilson
Male Vocalist of the Year
Chris Stapleton
Single of the Year
"'Til You Can't" – Cody Johnson
Album of the Year
Growin' Up – Luke Combs
Song of the Year
"Buy Dirt" – Jordan Davis (songwriters Jacob Davis, Jordan Davis, Josh Jenkins and Matt Jenkins)
Vocal Group of the Year
Old Dominion
Vocal Duo of the Year
Brothers Osborne
New Artist of the Year
Lainey Wilson
Musical Event of the Year
"Never Wanted to Be That Girl" – Carly Pearce and Ashley McBryde
Music Video of the Year
"'Til You Can't" – Cody Johnson
Musician of the Year
Jenee Fleenor, fiddle
Willie Nelson Lifetime Achievement Award
Alan Jackson
Country Music Grammy Nominees for 2023
February 5, 2023 at 7:00 PM
The 2023 Grammy Nominations have been revealed. Below are the artists nominated in the country music categories.
Best Country Solo Performance:
"HEARTFIRST" by Kelsea Ballerini
"Something In The Orange" by Zach Bryan
"In His Arms" by Miranda Lambert
"Circles Around This Town" by Maren Morris
"Live Forever" by Willie Nelson
Best Country Duo/Group Performance:
"Wishful Drinking" by Ingrid Andress and Sam Hunt
"Midnight Rider's Prayer" by Brothers Osborne
"Outrunnin' Your Memory" by Luke Combs & Miranda Lambert
"Does He Love You – Revisited" by Reba McEntire and Dolly Parton
Going Where The Lonely Go" by Robert Plant and Alison Krauss
Best Country Song
"Circles Around This Town" written by Ryan Hurd, Julia Michaels, Maren Morris, and Jimmy Robbins
"Doin' This" written by Luke Combs, Drew Parker, and Rob Williford
"I Bet You Think About Me (Taylor's Version) (From The Vault)" written by Lori Mckenna and Taylor Swift
"I'll Love You Till The Day I Die" written by Rodney Crowell and Chris Stapleton
"'Til You Can't" written by Matt Rogers and Ben Stennis
Best Country Album
Growin' Up by Luke Combs
Palomino by Miranda Lambert
Ashley McBryde Presents: Lindeville by Ashley McBryde
Humble Quest by Maren Morris
 Beautiful Time by Willie Nelson
I've been receiving some messages asking where you can send a note to Toby Keith as he battles stomach cancer. Here is the link!
https://www.tobykeith.com/contact
Miranda's Meatloaf Recipe
2 lbs. ground beef
1 lb. ground breakfast sausage (mild or regular)
1/2 sleeve of finely crushed saltines or Ritz crackers
2 eggs
1 dash of Worcestershire
1 tsp. prepared mustard
1/2 c. brown sugar
1/4 c. ketchup
1/2 c. finely chopped bell pepper
1/2 finely chopped onion
Mix all the above ingredients together (best option: dig in with both hands!). Put into a baking dish (casserole or loaf style).
Bake at 350° for 1 hour. Prepare topping while baking.
Topping:
Blend together 1 c. ketchup and 1/4 c. brown sugar.
After baking, pour grease off of loaf. Spread topping over meat generously. (If using a large pan you may need extra; use ratio above.) Place pan back in the oven for 15 minutes to bake. Let cool for 5-10 minutes before cutting. ENJOY!
Variation: For "low carb" diets, substitute pork rinds for crackers and Splenda for brown sugar.
These are some of my fur-baby friends!
Some of them, well, okay, all of them will tell you I belong to them!  Some I pet-sit for. All of them fill my heart and are just the coolest characters!!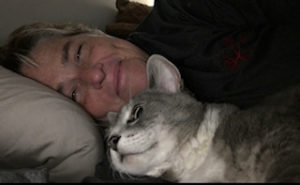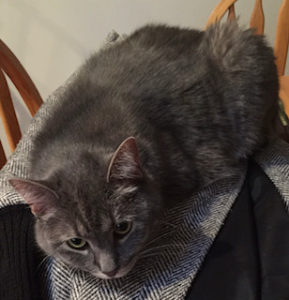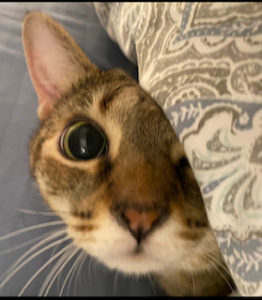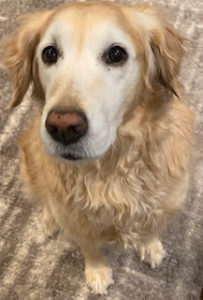 Robynn Jaymes is back on the air after a long battle with pancreatitis that started in 2011.  She found B99-9 just scanning the radio hoping to find something new to help pass time during the COVID-19 Pandemic.  She became a fan of the station and when it was time for her to get back behind the mic everyone at the station wanted her to be here.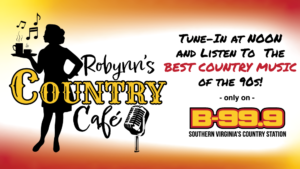 Robynn's Country Cafe brought to you by Hardees
                                               Sign up to win lunch for a week on the Contest section at B999FM.com
Please send me your favorite recipe and I will share it during an upcoming Country Cafe, weekdays at noon on B999! Thank You!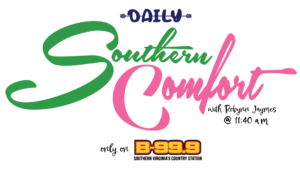 Check out Robynn's Daily Southern Comfort  (<- click <- on the words hear today's!) around 11:40 a.m. each weekday to add some positivity to your day.
Listen out for the daily Story Behind the Song, on weekdays at 12:40 p.m.  Robynn explores why the songwriter wrote it and why the singer sings it!
"I personally believe that Warriors are not born that way. They are created, melted, molded, and purged by fire.  You know where you've been and what you have survived. Don't ever discount your experiences for anyone. Never forget what and where you have come from."   Take care of you. ~ Robynn Jaymes