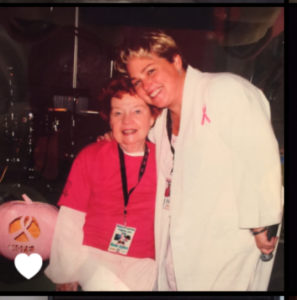 MONDAY to FRIDAY -- 10:00 AM - 03:00 PM
Country Cafe Recipe of the Day-       Credit Skinnytaste- and Melissa for sharing with me!
Robynn Jaymes is back on the air after a long battle with pancreatitis that started in 2011.  She found B99-9 just scanning the radio hoping to find something new to help pass time during the COVID-19 Pandemic.  She became a fan of the station and when it was time for her to get back behind the mic everyone at the station wanted her to be here.
Check out Robynn's Daily Southern Comfort around 11:45 each weekday to add some positivity to your day.
Check out Robynn's Country Cafe at noon each weekday for the best country music of the 90's!
And don't miss the Story Behind the Song at 12:45 p.m. where we explore why the songwriter wrote it and why the singer sings it!