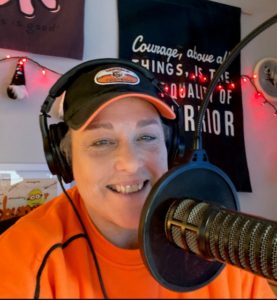 MONDAY to FRIDAY -- 10:00 AM - 03:00 PM
CMT has revealed the top six Video of the Year nominees vying for the highly coveted award at the 2023 CMT Music Awards.
The finalists are Blake Shelton's "No Body," Carrie Underwood's "Hate My Heart," Cody Johnson's "Human," HARDY and Lainey Wilson's "wait in the truck," Kane Brown and Katelyn Brown's "Thank God," and Morgan Wallen's "You Proof."
To view the full list of nominations and to vote for your Video of the Year nominees, visit the 2023 CMT Music Awards
https://www.cmt.com/cmt-music-awards/vote/video-of-the-year
Happy the Calf Is Bringing The Smiles
The Holstein calf was born with a smiley face on one side of his body, a result of the naturally random black and white markings typical of their breed.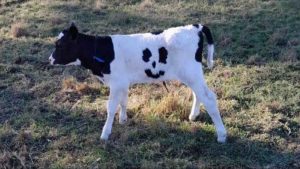 "I couldn't believe it — I actually zoomed in at first to make sure that none of our workers had added some extra lines or anything," Megan told the outlet. "We've seen some number sevens or love hearts on the head and a few strange markings, but we've never seen anything that resembles a smiley face before." Barry named the heartwarming calf Happy, Megan said in a Facebook comment.
Lardner Park purchased the calf by making a donation to the West Gippsland Hospital of 10,000 dollars.
People are loving this sweet story with @Paul MacDonald commenting, "He should be smiling since he will be a lifelong mascot instead of a steak on a plate." @Elaine Rollo adds, "So cute!" @Kerry Donahoo says, "I Hope he lives a long happy life."
Craig Debnam, Lardner Park's chief executive officer told Fox News that "Happy has a lovely temperament and is a very active and attentive calf. He is feeding really well and seems well settled into his pen at Lardner Park. With approximately 40,000 to 50,000 patrons coming through the gates to see "Happy" this weekend, we know Happy will put a smile on everybody's face."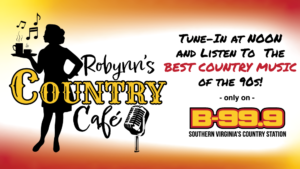 Robynn's Country Cafe brought to you by Hardees
                                               Sign up to win lunch for a week on the Contest section at B999FM.com
Please send me your favorite recipe and I will share it during an upcoming Country Cafe, weekdays at noon on B999! Thank You!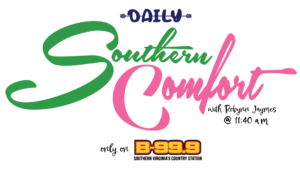 Check out Robynn's Daily Southern Comfort  (<- click <- on the words hear today's!) around 11:40 a.m. each weekday to add some positivity to your day.
Listen out for the daily Story Behind the Song, on weekdays at 12:40 p.m.  Robynn explores why the songwriter wrote it and why the singer sings it!   Listen Here if you Missed Any!
Robynn Jaymes is back on the air after a long battle with pancreatitis that started in 2011.  She found B99-9 just scanning the radio hoping to find something new to help pass time during the COVID-19 Pandemic.  She became a fan of the station and when it was time for her to get back behind the mic everyone at the station wanted her to be here.
"I personally believe that Warriors are not born that way. They are created, melted, molded, and purged by fire.  You know where you've been and what you have survived. Don't ever discount your experiences for anyone. Never forget what and where you have come from."   Take care of you. ~ Robynn Jaymes